Kudou Taiki 工藤大輝:@Da_iCE_TAIKI
dance, choreography, song writing, lyrics
recently also vocals
1987.06.28
Hokkaido, Otaru city
Bloodtype: B
left handed
Leader (?)
He's been friends with Nishijima Takahiro for a long time already. His junior. Thinks of him as his older brother. Approx 7 years ago ('11) when he was in high-school he always followed him but Nissy was always ahead so he swore that he won't stop pursuing him till they were standing at the same place/position. Without Nissy he wouldn't be were he's now

AKA Claquepot (name he uses for songwriting)
http://www.youtube.com/user/Claquepot
http://www.mobypicture.com/user/Da_iCE_TAIKI
Fave music: school food punishment
Anime otaku
Is not good with masses of people
Spends more time in than out
Da-iCE's fashion leader, helps out the stuff with his ideas, total anime nerd and maniac
He writes songs, he dances, he acts, quite a multiplayer
Acted with Toru and Sota in Ouji no Ai kotoba.
Because his closet is small he sells his old clothes and buys new ones
10.06.2011 shooting as a hairmodel
Interests: anime, music, clothes, cake
Favorite drink at Starbucks ('11): Vanilla Cream Frappucchino
His favorite software for composing songs is LOGIC
Favourite manga: HunterxHunter
clothes from:
CASH CA (カシュカ)
.efiLevol (エフィレボル)

Q&A AMEBA!
This fuzzy bangs rascal is me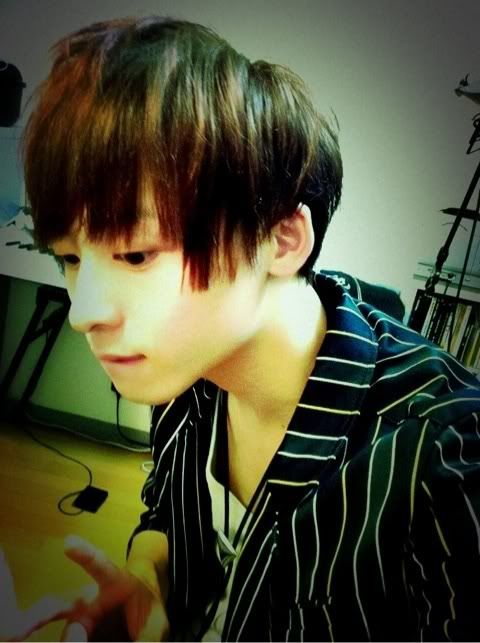 I'm an Otaru city, Hokkaido, born Dosanko*.
(*dosanko=someone born and raised in Hokkaido)


・ Favourite food
Prawn, crab, avocado, yakitori
peach, tiramisu, cheese cake
pickled celery, bagna càuda
・ Least favourite food
Pineapple filled with sweet-and -sour pork

・ Obsession
Piano, DTM, shopping

・ Favourite type of girl
A leniently living person,
naturally, or an oddball

・ Long hair type, short hair type?
A short fuzzy bob
on two dimension, both is OK

・ Height
172cm

・ Weight
58kg

・ Eyesight
On both eyes extremely poor

・ Grip of hand
As much as to defend one lady
Ahh... is this broad-minded?

・ Favourite phrase
[Isn't either nice?]
[Well, it depends on the people, I think]
[LMAO] (←てらわろす terawarosu in jp)
[Ajapaa] (← sth. Like iiiek, sound of surprise)

・ Shoe size
27,5cm

・ Finger size
The length is long
the joints are thick

・ Body fat percentage
5~6%

・ Average score
I think in middle school it was around 59 points
In high-school the results were miserable

・ Family structure
Father, mother, me, younger brother, two dogs

・ Your own nicknames and characteristics
Taikimen, it seems.
Characteristic is that my ears are small

・ Do you have a girlfriend?
On two dimensions, I think I have.

・An episode of your first love
I was taken by a girl that was passing by me in the corridor at first sight.

・ What's your image of the Chiba prefecture?
The impression of the Urayasu Tekkin family is strong
(*Urayasu Tekkin Family is a gag-manga - "super radical gag family")


・ If you were reborn?
I want to be reborn as something else than a human

・ What was the impulse to start dancing?
Even though I'm singing, the feeling for rhythm was necessary,
so I had been forced by the manager of the dance studio

・ The secret of continuing to follow your dreams?
The modesty of saying that I still have some way to go and
the self-confidence that I definitely won't lose.

・ What things do you always carry with you?
Mobile, wallet, keys, earphones

・ Do you keep a pet now?
At the moment these guys are in our family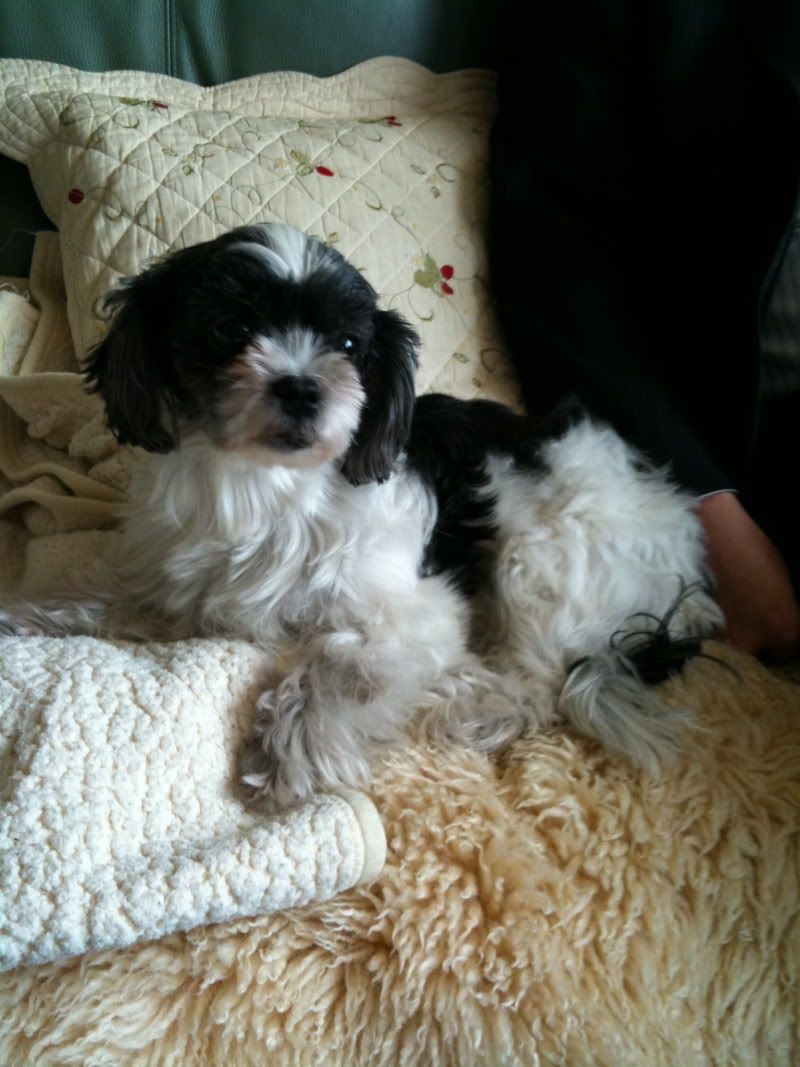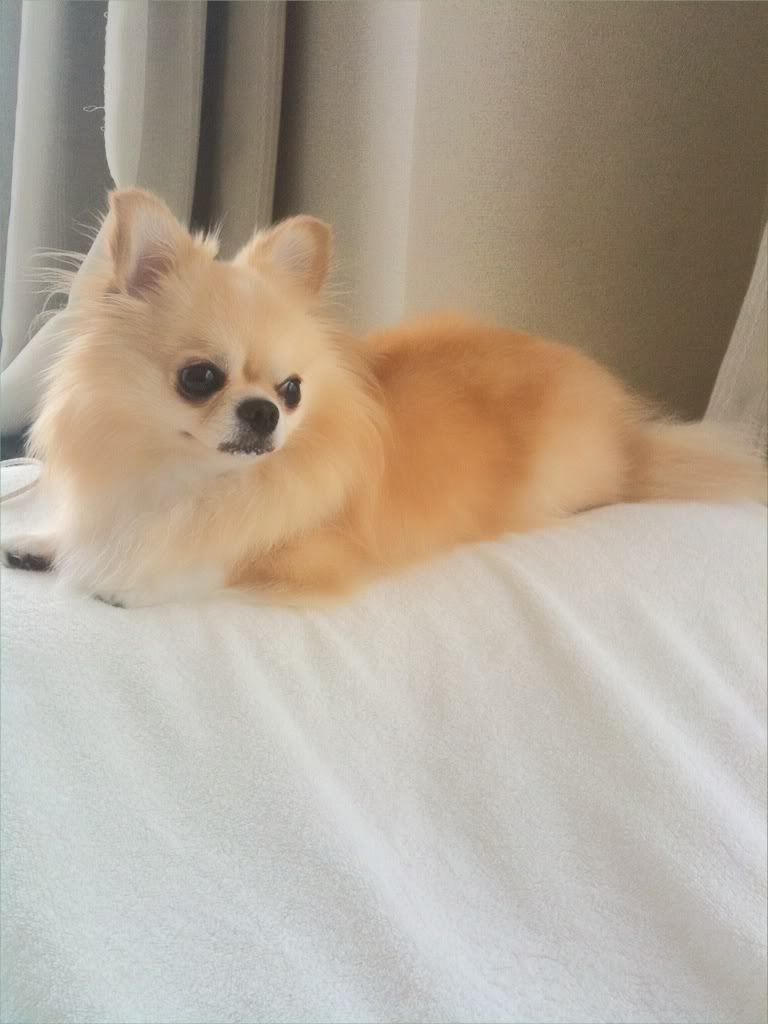 ・ A pet you might wanna try keeping?

A Holland dwarf and a Mameshiba Inu


・ The senior you admire the most?

Ever since it's always been Nishijima Takahiro.

Of course, there are plenty of others, too.


・Tthings that you trasure the most?

PC, the leather shoe's I bought recently


・ Things you do after getting up?

Brushing my teeth, watching anime


・ Things you de before going to sleep?

Brushing my teeth, watching anime


・ How did you make the remix of the Sekan Ryokou?

With a software of DTM called Logic

I composed it while hitting the keys of the keyboard

The arrangement or the chorus and stuff are moods.


And so, this kind of song had been completed



____
Source: Ameba blog entries, especially this one