Splash has magnificently made it to the top of yesterday's daily ranking on Recochoku's download charts!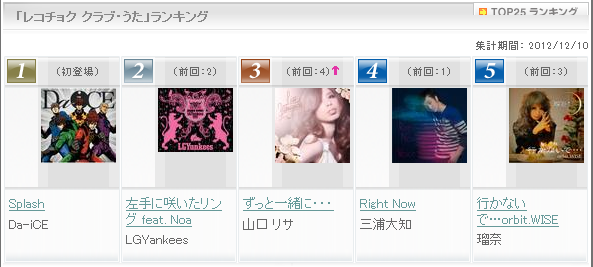 Recochoku is a site hosting so called chakuuta that are songs you can download to your cellphone.
For those interested in the other 4.
2) LGYankees - Hidarite ni saita ringu
3) Yamaguchi Risa - Zutto isshoni...
4) Daichi Miura - Right Now (♪)
5) Luna - Ikanaide... orbit.WISE
I'm looking forward to the Oricon Charts with Splash ranking 1st place on Recochoku already!
Source:
http://recochoku.jp/recochoku_ranking/